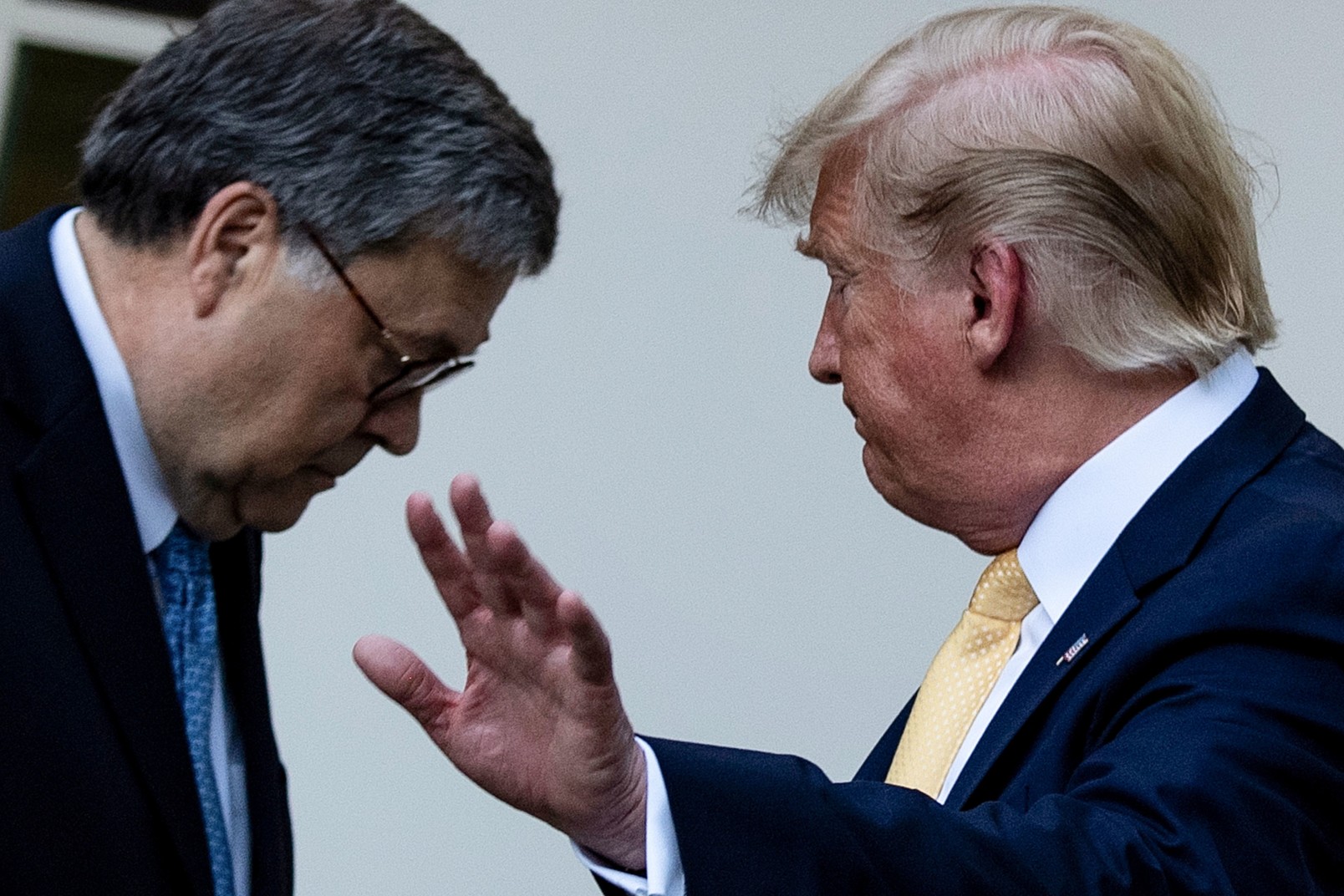 Josh Marshall writes on Talking Points Memo  about how badly corrupt attorney general William Barr's attempted Friday night purge of Geoff Berman, the US Attorney for the Southern District of New York, went. He issued an announcement that Berman had resigned "effective immediately", but Berman countered that
"I have not resigned, and have no intention of resigning, my position, to which I was appointed by the Judges of the United States District Court of the Southern District of New York"
Berman is no DOJ careerist but a former law partner of Rudy Giuliani and campaign donor to Trump, handpicked by Trump and personally interviewed by the child king before he signed off on Berman's nomination. This makes sense, of course, because Berman would have to be trusted to oversee Trump's home turf.
Marshall notes that, while presidents undoubtedly have the power to oust US Attorneys, it is the urgency of the dismissal and its proximity to the election that raise suspicions.
'Something was and apparently is afoot that required Berman's immediate removal. We just don't yet know what it is. There are numerous possibilities. Berman's office has overseen investigations of numerous Trump associates. Most of the President's own business dealings would come under the office's jurisdiction. Perhaps critically, many investigations which have offended foreign potentates friendly to President Trump are also housed in this office…'
Clearly, with its plummeting poll numbers and ongoing catastrophes, the Trump reelection campaign is driven to make the most of its tyrannical executive power while it still holds it. Actions like Berman's refusal to step down are encouraging signs of the erosion of that power. The coming months will surely be exciting!
Related:
Marshall also relays a comment from an anonymous DOJ veteran pointing out that, although Trump indeed has the legal authority to dismiss a U.S. Attorney, he does not have the power to appoint a replacement, which is vested in the judges of the District. If he tried, (a) there would surely be a staff revolt; and (b) findings in cases prosecuted under the illegal appointee would be in jeopardy of being invalidated.