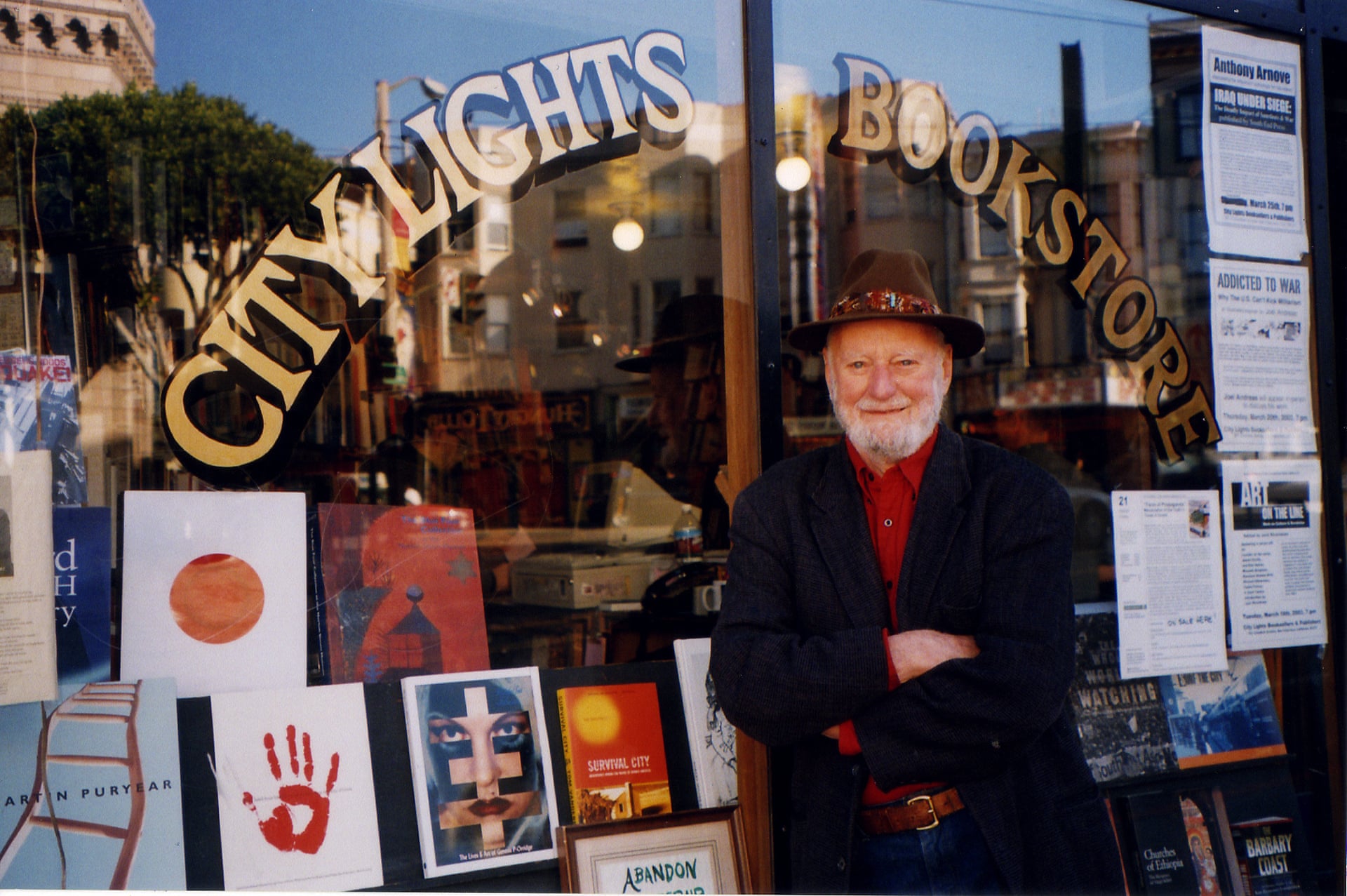 "The Beat poets began the counterculture movement in the arts that is the reason all the artists I know are still here in San Francisco," said Andrew Sean Greer, a San Francisco-based novelist who won the 2018 Pulitzer Prize for "Less."

"Ferlinghetti and his friends changed the city from men in gray flannel suits to poets in leaky basements, black and female and queer poets even then," Greer tells CNN Travel. "We're a continuation of that hope and rage and art. I still go to Caffe Trieste with a friend to write and Vesuvio to drink and City Lights for poetry."

As he turns 100 on March 24, both Ferlinghetti and City Lights — which remains a beacon of poetry and progressive thought in San Francisco's North Beach neighborhood– are celebrating.
City Lights is hosting an open house, galleries are featuring his photographs and paintings and San Francisco Mayor London Breed will declare March 24 Lawrence Ferlinghetti Day. There will also be events in New York City for the Bronxville native, who moved to San Francisco after attending University of North Carolina at Chapel Hill, serving in the US Navy during World War II and graduate school at Columbia University in New York and the Sorbonne in Paris.
"Sunday should be a great day of celebration in Lawrence's honor," said punk art surrealist Winston Smith, who designed the controversial Dead Kennedys' album cover, "In God We Trust, Inc." in 1981.
"He is so very beloved by his friends and neighbors in North Beach and people all round the world. Putting up with the human race for a full century deserves a reward."
Via CNN