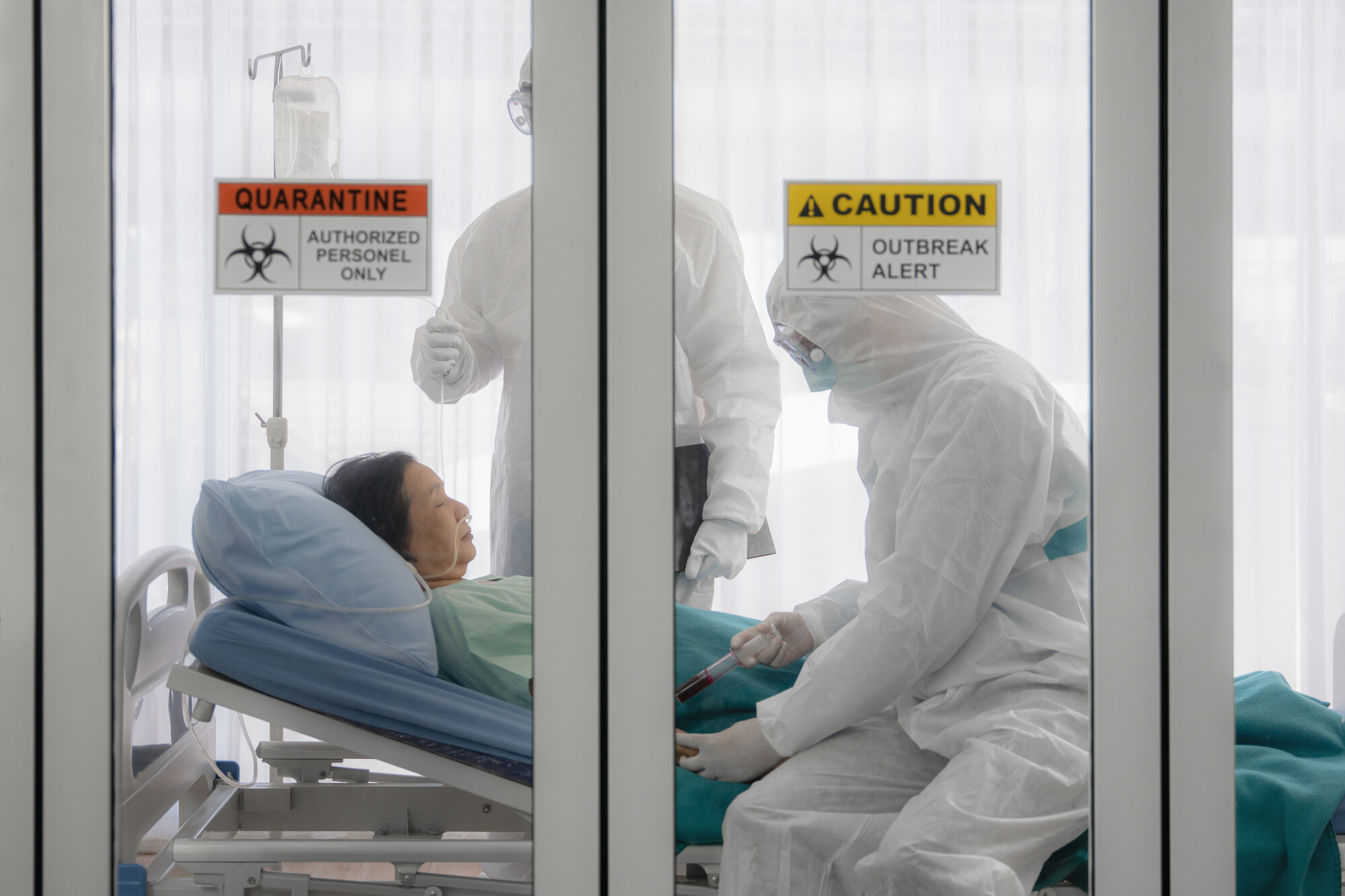 'A few days ago, UK health officials announced that another new coronavirus mutation was spreading rapidly in the south of the country. The strain featured 17 distinct genetic changes, most of them impacting the spike protein. One of them is called N501Y, affecting the receptor-binding motif of the spike protein, according to the UK COVID-19 Genomics Consortium. The mutation did not appear to cause more severe illness, according to public health officials.

Now, a few days later, South African authorities have reported another SARS-CoV-2 mutation that's apparently driving the second wave in the country. South Africa is nearing 1 million infections, with more than 24,000 people having died of COVID-19 complications. The second wave started in mid-November, with the country registering more than 10,000 cases in a single day a few days ago. This appears to be the second wave's local peak, but the case count might continue to climb.

South Africa's Health Minister Zweli Mkhize announced the 501.V2 mutation of the virus, reports The East African. Unlike the UK strain, this one might cause more severe illness. The official said on Twitter that local clinicians had found anecdotal evidence of the clinic presentation of patients. They said that a larger proportion of younger people are developing critical illness without suffering from other comorbidities.

"The evidence that has been collated, therefore, strongly suggests that that the second wave we are experiencing is being driven by this new variant," Mkhize said during a virtual briefing on Friday.

The second wave also seems to be spreading faster than the previous one, according to local officials. The Network for Genomics Surveillance in South Africa (NGS-SA) discovered the mutation in several provinces, noting between 10-20 mutations that were not seen in other strains since September. It's unclear whether the new version came from.

Health officials "remain convinced" that current vaccines will work against the new strain, says The East African…'
— Via BGR
I'm not a virologist — anybody reading out there who can correct any misconceptions I have? — but I think it is ironic that all this news of new mutations is cascading out just as the vaccines roll out. The coverage I've been reading of both the London and South African variants invariably concludes by citing authorities' assurances that the current vaccines will still be effective but it seems a little too pat to me to be really comforting.
First, my reading is that the vaccines raise an immune response to the virus' spike protein and it is precisely the spike protein that is mutating from strain to strain.
Next, the vaccines were developed after rapid sequencing of the viral genome and required significant empirical testing to assure effectiveness, while the world held its breath. I'm not sure on empirical grounds that anyone can say yet that the vaccine invokes immunity against any different strain, particularly when those strains appear to differ with respect to  precisely the antigens targeted in the vaccine. 
If you think, for example, of immunization against influenza. It is effective only against the current combination of antigens in this year's variant, and there are major antigenic shifts from year to year, making reimmunization on an annual basis necessary. In a given year the flu vaccine may be more or less effective, largely depending on how good the match is between vaccine developers' best guesses (and, I guess, samples in the wild) about this year's antigens and the reality. It is possible that the same situation will be true with respect to  SARS-CoV-2. 
Another factor is that we all hope that an unprecedented proportion of humanity will be vaccinated against Covid-19 compared to any other disease. Vaccine-based immunity may actually become the driving force selecting for new virulent mutations which were more resistant to vaccine-based immunity. Think survival of the fittest and selection pressure on viral strains. 
So I'm still holding my breath.