Trump—by virtue of his age, gender, and weight—is at relatively high risk for serious complications from the coronavirus infection. People over the age of sixty-five account for more than eighty per cent of covid-19 deaths in the United States. Compared to a twentysomething, a septuagenarian is more than five times as likely to be hospitalized and is ninety times more likely to die of the coronavirus. For Americans in their seventies, the case fatality rate—a measure of a person's chance of dying after being diagnosed—is around ten per cent. The true rate of death in that age group is almost certainly lower, since some people who contract the virus never develop symptoms and are never tested for it. On the other hand, we know that older men are more likely to die than women, possibly because of gendered differences in the way the immune system responds to the virus. At six feet three and two hundred and forty-three pounds, the President is also obese, which increases the risk of hospitalization, I.C.U. admission, and death.

— via The New Yorker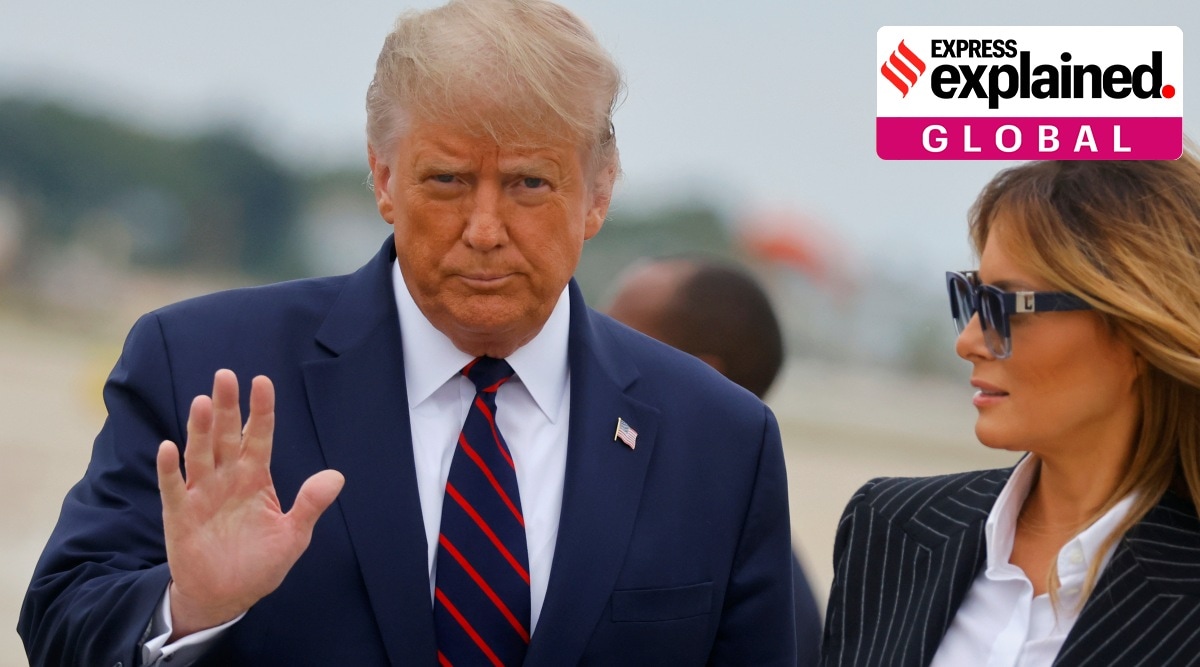 In all likelihood, however, he will survive, as the vast majority of infected people do, but especially given his early diagnosis and the world-class attention he has already started, and will continue, to receive. On the other hand, this virus is a capricious killer. Almost surely at the current vantage point, his symptoms are worse than represented.
With his schedule of events and his execrable disdain for masks and social distancing, he is a potential superspreader at a White House with a crippled approach to the coronavirus. Given this, and the false negative rate for CoViD testing among the asymptomatic and presymptomatic, reassurances that other administration figures including Mike Pence are healthy should be viewed with skepticism and should not necessarily obviate the need for quarantine regardless of test results.
Trump did not get the 'October surprise' he bargained for. His infection means that his bungling of the pandemic is now guaranteed to remain the overriding story of the last month of the campaign. Those who hope for his speedy return to health should recognize that if his symptoms remain mild he will almost use his recovery as ammunition to scoff at the advice of medical experts while the virus continues to kill a thousand or more Americans per day.